While its name may sound like a burger joint, Burgoo is far more than that, as anything goes in whetting one's appetite at this bar and restaurant.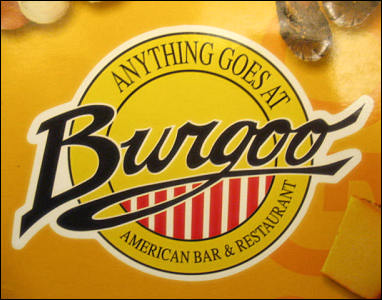 Burgoo gets its name from a stew, the recipe of which traces its origins at Kentucky, USA way back in the 1700s. Burgoo was an orchestration of different kinds of meat: goat, squirrel, deer, other kinds of game caught during the day; and mixing in with the meat are different herbs, vegetables and spices. Just like its namesake, Burgoo the resto-bar showcases different kinds of meat, poultry and seafood with their flavorful menu mix. Anything goes!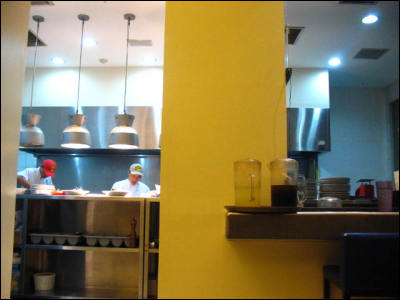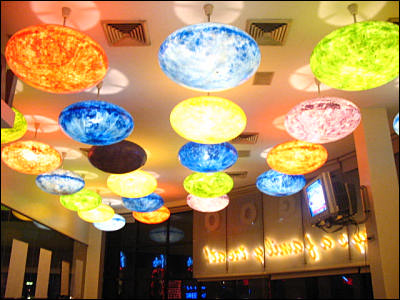 Casual yet hip, homey yet classy, Burgoo is the get-together spot for both family and friends as its warm interiors and customer service entices people to stay, dine, and linger for hearty conversations and night-long laughter.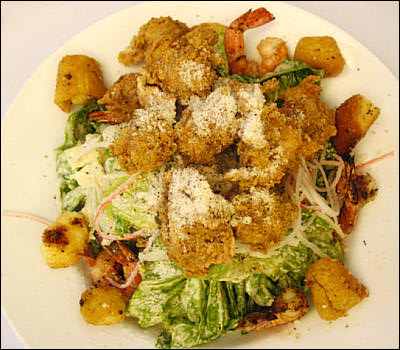 Seafood Caesar Supreme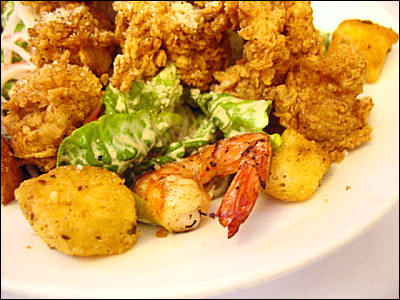 To start an evening off, why not try one of their famous salads, the
Seafood Caesar Supreme (Regular - P245)
, which Burgoo themselves gives a thumbs-up. The traditional Caesar's Salad is buffed up by Burgoo with calamari, grilled shrimps, crabmeat, and parmesan cheese. This generous serving of a salad can even work its way to your tummy as the main course!
Margherita Pizza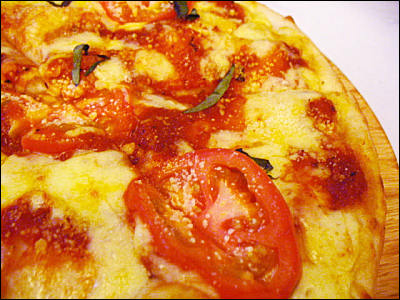 Undoubtedly a classic (and convenient) culinary piece for big gatherings, pizzas of different flavors and sizes are also served in Burgoo. The
Margherita (Regular - P215)
is served with a soft and warm pizza dough that is delightfully chewy. A simple pizza that is simply mouth-watering, the margherita is a medley of fresh tomatoes, mozzarella, parmesan, and garnished with fresh basil leaves.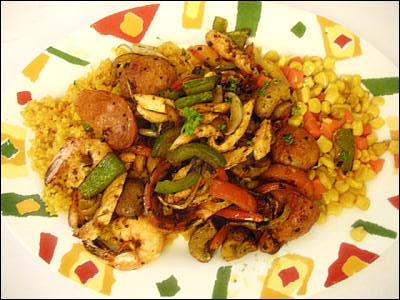 N'awlin's Classic Platter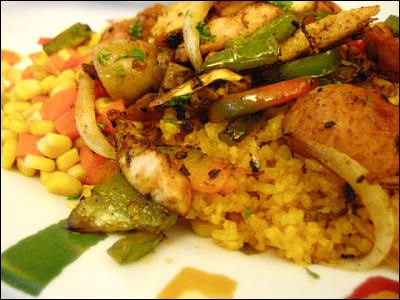 Craving for Cajun goodness? Lovers of Louisiana flavors should definitely order the
N'awlin's Classic Platter (Regular - P245)
. Another Thumbs Up dish of Burgoo, the platter is a combination of sausages, Cajun chicken and baby prawns sautéed with crunchy bell peppers and mushrooms. This hefty mix is served on a bed of rice pilaf and corn salsa on the side.
Whether it's a recent promotion, a birthday celebration, the holiday season, or even to soothe some frustration, Burgoo is the place to mingle and dine, relax and unwind. At this place, truly, anything goes.
Sponsored post by: Cerveza Negra