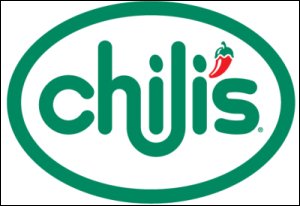 Chili's
is the place with big smiles, generous servings, and festive food. With its big red chili pepper greeting you at their entrance, Chili's entices every customer to spice up their evenings with their scrumptious Mexican food.
People who dine at Chili's know very well that they have very generous servings, that's why the crowd you see in the restaurant are usually in big groups--it's the best place to hold
barkada
nights out and to celebrate birthdays and other special events.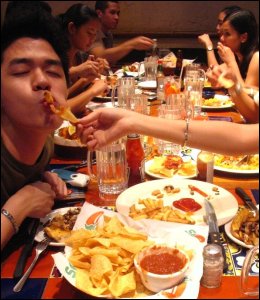 Bottomless Tostada Chips!
Their appetizers alone are hefty enough to be a full meal, and a personal favorite is their
chips and salsa
--you can never go wrong with a refillable plate of
Tostada Chips (P270)
, enjoyed with their house-made tomato salsa dip! Aside from starters, they also have big servings of soups, salads and side dishes, fire-grilled steaks and mouth-watering burgers. For the more health conscious eaters, they offer
Guiltless Grill
dishes.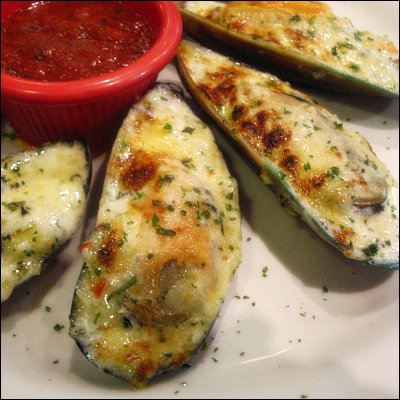 Baked Mussels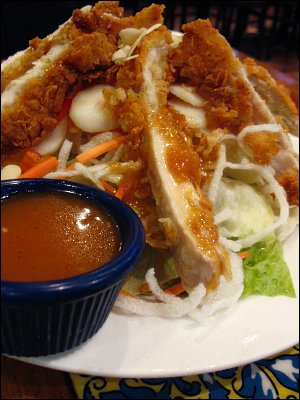 Crispy Chicken Salad
Chili's
Baked Mussels (P270)
is a must-try: garlic butter mussels topped with parmesan cheese, and served with garlic bread. Marinara sauce is also served for dipping. Indeed, a very filling and delicious starter! The
Crispy Chicken Salad (P235 - Regular)
is a delightful mix of festive colors in their crispy chicken beast, mandarin organges, carrots, water chestnuts, red bell peppers, toasted almonds, and cripy rice noodles. The salad is served with zesty ginger-sesame dressing.
Chili's also serves American favorites like burgers and fries. With their generous food servings, it's absolutely perfect for sharing with friends and family. After all, a great meal even becomes more flavorful when shared with people you love.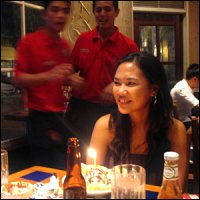 The service at Chili's is very friendly and casual, making each customer feel at home and at ease on their nights out. When one celebrates his or her birthday at this restaurant, you're given special treatment--a song and dance number by the Chili's crew, along with a mouth-watering dessert decorated with your very own birthday candle!
For that week-ender, birthday blowout, or simply a get-together with friends and family, enjoy Chili's, the place to color your evenings with Mexican spice.
Sponsored post by Cerveza Negra