With all the cupcake frenzy that's been going on this year, the muffin is a humble and understated cake. With its simpler appearance, a muffin does not scream attention with candy-colored icing. A muffin for dessert? This is not usually what you will think of. But a quaint little cafe at The Podium makes the underrated and humble muffin into a rich, mouth-watering treat.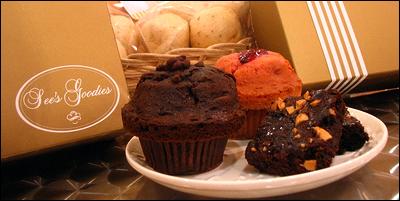 See's Goodies
opened just last June 1 and already it has its loyal customers buying boxes and boxes of muffins. "Muffins, compared to cupcakes, are easier to handle and their shelf life is much longer," says
Desa See
. Desa's family is in the bakery business and she started selling muffins only for friends and relatives.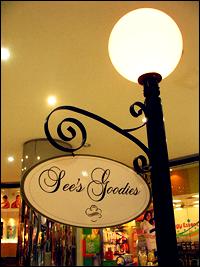 "I started out only selling during Christmas time and if there are other celebrations. We also have a bakery and there they sell different kinds of bread. Then I thought that I could venture into selling muffins full time already. It's been a little over a month now, but so far, so good," Desa tells me with a smile on her face.
It is not Desa, but her husband Raffy who actually whipped up the delicious muffin recipes. "He experimented with flavors and now many varieties are available in the store. He's still making more recipes so we'll be adding more to our menu soon," Desa says.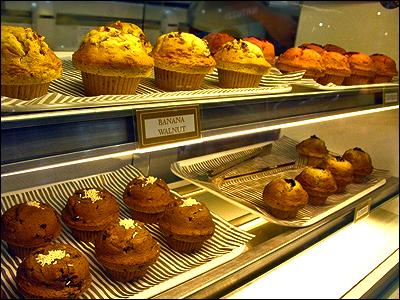 Each muffin is
P60
, and a box of 6 will have you purchase a muffin for
P58
. A dozen of the yummy muffins will end up only
P55
each. "You can mix and match," says Desa, "whatever flavors you want in a dozen, you can have it; it doesn't have to be all in one flavor."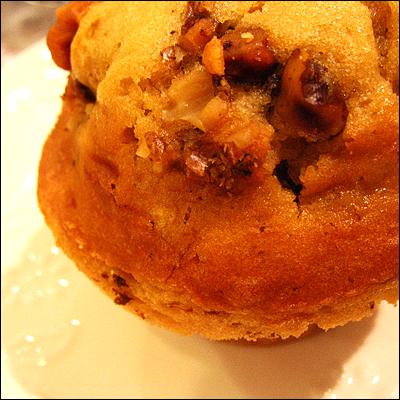 Banana Walnut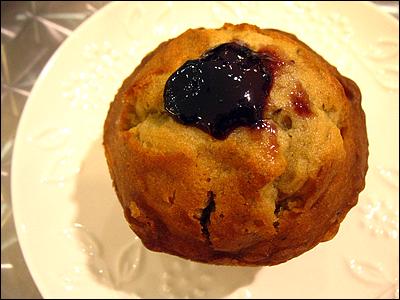 Blueberry
For that afternoon, my friends and I shared three kinds of muffin -
Banana Walnut
,
Blueberry
, and
Cappuccino
. All three were very delightful to eat - it was sweet without going overboard on the taste, just enough sugar. I love the banana walnut because the walnuts were paired perfectly with the banana flavor. The blueberry had juicy blueberry toppings, and the Cappuccino had just the right hint of coffee in its sweetness.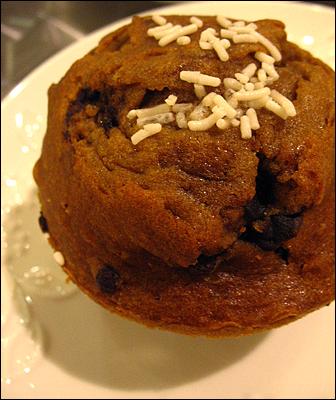 Cappuccino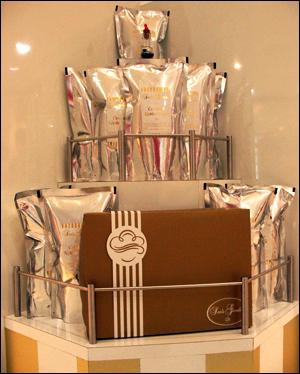 Cotabato Coffee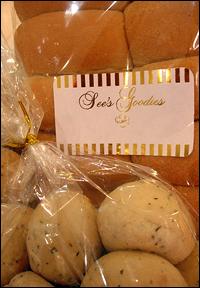 "We also serve brewed Cotabato Coffee," Desa says, and she gives me a hot cup of the coffee to drink.
The Cotabato Coffee (P65 a cup, P240 for a pack of 300g)
is very rich and strong, but not too bitter for my taste. It has a strong kick but sweetened just right with muscovado sugar and milk. It has a unique flavor that I haven't tasted in any other coffee, and Desa agrees with me. "The coffee we serve here are all shipped from Cotabato. Our customers who love coffee always order this." And how strong the coffee was! My friend Abi and I each had a cup that afternoon to go with the muffins, and later on nearing midnight we were still wide awake and perky!
See's Goodies also has other baked goodies such as
Fudge Brownies (P190 for 12 slices)
, and they also serve it A la Mode
(P80)
.
Their
Multi-Cereal Bread (P60)
is healthy with corn, wheat and oats. Their
Vegetable Bread (P60)
, Desa explains, has seven kinds of vegeatbles - tomato, carrots, celery, onion, red and green bell peppers, basil, and parsley. See's Goodies also sells
Old Fashion Bread (P50)
.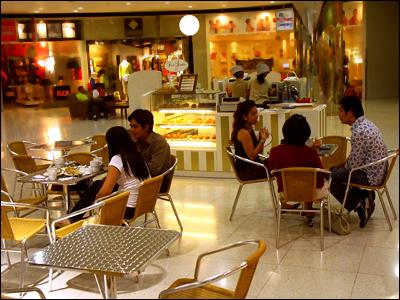 That afternoon of coffee and muffins was delightful. See's Goodies is a great place to hang out if you want a peaceful afternoon or a nightcap with a friend, or a book, sipping coffee and treating yourself to a muffin or two.