Donuts and drive-thru - combining the best donuts and a convenient express service, you get one great hot deal! For all you Krispy Kreme lovers, they are finally open in Greenhills, the very first drive-thru outlet in Asia!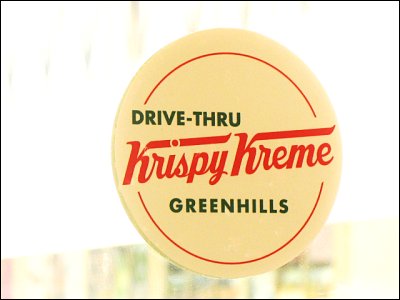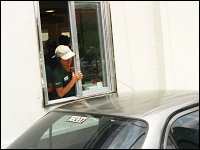 Krispy Kreme opened its first free-standing store in the Philippines today, and it is also first drive-thru outlet in Asia. Much like their crazy opening day at
Bonifacio High Street
, the first customer of today for both drive thru and dine-in won one year's supply of Krispy Kreme's mouthwatering
Original Glazed
donuts. Novelty items were also being given away to the first 300 customers.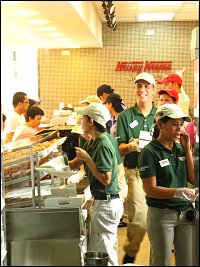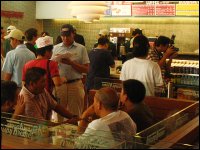 It was a morning of high energy and excitement as cars lined up for their very first donut drive-thru experience. Morning joggers and Tai-chi enthusiasts in the Greenhills area took a breather from their exercising to put a little sugar in their system.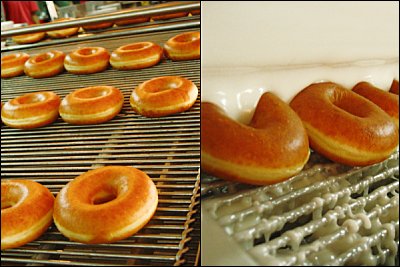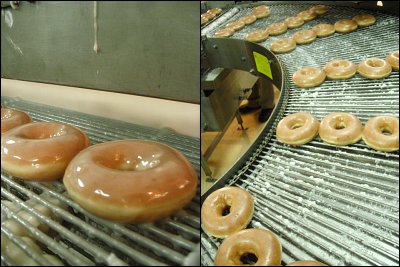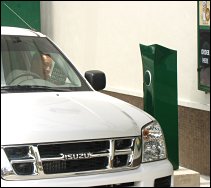 "This store is not only a breakthrough here in the Philippines, but in Asia as well," says Mark Gamboa, Marketing Manager of Krispy Kreme. "We have a prime location here in Greenhills - the best spot, the right crowd. From people who do their daily exercise around the commercial area, to shoppers and students of nearby schools, Krispy Kreme can now be enjoyed by everyone here in the area."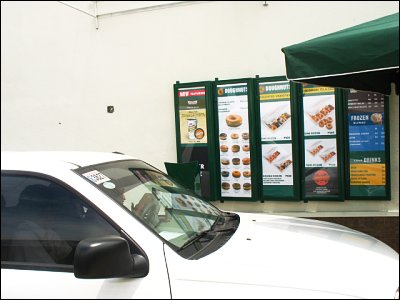 Drive-thru Krispy Kreme outlets in the U.S. are very common, and Mark believes Filipinos will love the very first drive-thru service for donuts here in Greenhills. "In our country, we only have two kinds of seasons: hot and hotter," he laughs, "the weather makes us want to stay under the shade and in the comfort of our car's cool air-conditioning. Krispy Kreme offers the customers the best donuts at their comfort and convenience."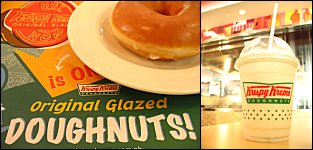 Original Glazed Donut and Original Kreme
Known for their Original Glazed donuts (P30 each) and the best-selling Original Kreme frozen blended drink (P85 - medium), Krispy Kreme is now operating in Greenhills from morning up to past midnight. Now you can have a hot donut with a cup of coffee to start your day, and end your night out on a sweet note with Krispy Kreme favorites.

"If our Greenhills opening has delighted our customers, we still have more exciting plans for the year," Mark says. Soon, Krispy Kreme will be opening branches in Makati and Tri NoMa (Triangle North of Manila).

The Krispy Kreme invasion has begun!