HAIL XOCOLAT!
While
Xocolat
aims to bring the chocolate flavours of the world and offers the perfect alternative to the coffee landscape, it proves to have reinvented itself in the form of martinis and elixirs, and has driven itself to paying homage to the original cup of hot chocolate. Another insight would be how guests would mistake this place as an international franchise. I would be one of those once fooled. You'll be surprised to know how Filipino Xocolat is and how most of their resources, aside from the imported chocolates, are locally produced.
Nothing can make me feel better than anything in the form of chocolate. So, the quest for anything chocolate is a continuous activity for me. As Xocolat can be considered one of the best hangouts for self-confessed chocolate addicts like me, and of course, the proprietors of this rather striking piece of work, what's interesting is that it is the most unique amongst its sister branches. Aside from being the
only chocolate lounge
from the usual cafe, it is the only branch that offers chocolate martinis, elixirs and the like chocolate concoctions.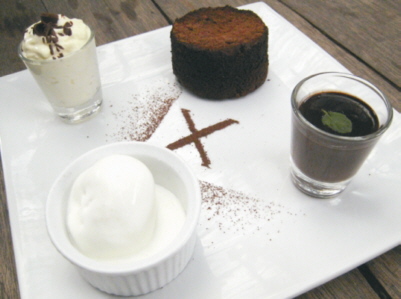 XOCOLATEY CHEERS
After months since it opened, I finally had the chance to try Xocolat. The façade can be misconstrued for an ordinary café but once you get to see the menu, you will be psyched. Xocolat's interesting line of
chocolate martinis, elixirs and liquid desserts
are inimitable. From one chocolate-lover to another, everything in Xocolat can be enjoyed in bliss or depression. Here are a few of my recommendations:
The
Elixirs
can be compared to shooters that are being offered in bars or clubs, only, Xocolat's Elixirs have chocolate. It may seem a little uncanny for regular drinkers like me. Now, the first thing that crossed my mind was how my stomach will feel afterwards. However, as the night progressed, I have come to conclude that it's not as odd as it seemed. With concoctions named after important people in the proprietors' lives, Elixir shots is one exciting way to enjoy both chocolate and liquor. My personal favourite is the
Lucia (Dark Xoco with Tequila Rose).
The two complement each other as the
Tequila Rose
adds the touch of cream to the already smooth chocolate. The
Olivia
was very friendly and the butterscotch overpowered the white Xoco but was good nonetheless. The strongest in the list was
Paolo (Dark Xoco with Tequila and Kahlua)
. I certainly had a kick out of this one. For
P195
, you can choose 3 out of the wide list of Elixirs so that you can taste a variety in one sitting or share with friends. For
P895
, you get to choose 15. Not bad for a shooter's night!
Martini de Xocolat
is the extensive line of chocolate martinis with different mixes to excite the guests. I had the
After Eight (P145)
which is a mix of dark chocolate and mint. It was very refreshing and fun to drink as it came in a martini glass with a side of pseudo-olives in the form of chocolate skewed in a thin stainless stick.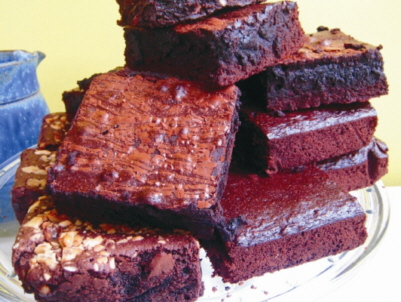 However, every guest should try the
Tasa de Xocolat
, which is the ultimate cup of Spanish hot chocolate and the
Frozen "Hot" Xocolat (P195)
that is comparable to a fried ice cream ball, only, this one is a chocolate ball. Aside from their specialty, the sumptuous and moist
Gourmet Brownies
, Xocolat also offers dishes such as
Grilled Chicken in Creamy Chocolate Sauce (P245), Xocolat Cheese Ball (P145), the Four Cheese Fondue Pot (P395)
and
Deconstructed Desserts
which is a novel way to enjoy a dessert as they have broken down the dessert in its basic components that allows you to savor all parts as a whole.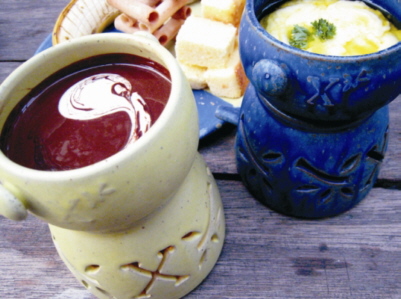 The Xocolat experience made me feel as if I was Charlie in Willy Wonka's Chocolate Factory. I have never had so much chocolate and surprisingly, there was a lot room for more! Xocolat has without doubt left a stirring chocolatey imprint in my list of potential hangouts. With a Xocolatini on one hand and a Lucia on the other, lounging at Xocolat for hours is a satisfactory gimmick on a Friday night.