Larry's Bar (formerly situated in Greenbelt) has been resurrected into Larry's Café & Bar in its new home at Serendra. Under its umbrella company, the LJC Group of Restaurants, Larry's Café & Bar aims to delight its old patrons and new diners with its once famous legacy and a new era of good food and ambient dining.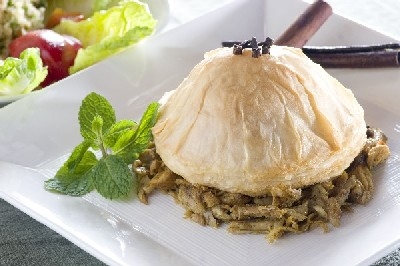 WESTERN & MEDITERRANEAN CAFÉ
The extensive food menu of Larry's is composed of savories, salads, pastas, grills, sandwiches, soups, soufflés, and even fondue. Inspired by the nursery rhyme "Sing a Song of Sixpence," the
Blackbird Pie (P275)
is a Larry's specialty made up of Arabian pigeon meat baked into a filo pastry crust. The Monday soup special,
Broccoli Cheddar (P95)
, is smooth and tasty while the
Larry's Grandburger (P285)
is one of the best non-commercialized burgers I have had in a long time. Other dishes are
Veggie Samosas Bollywood (P95), Hummus Moros Y Cristianos (P150), Penne Carpese (P195), Tournedos Café de Paris (P465), Lamb Cotellettes (P625) and Swiss Cheese Fondue (395)
. Most dishes serve up to 2 people.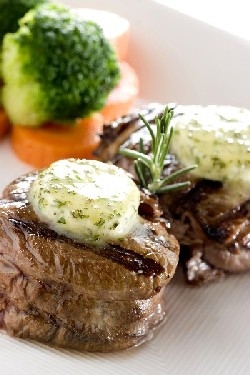 LARRY'S LOUNGE
Larry's is not only a café and bar. I see it as a lounge – a place where people gather to hangout, eat, drink, and exchange stories. And what's a lounge without cocktails, apertif, liquor or anything made up of alcohol? Larry's creates a relaxing feeling through its wide list of beverages. The
Sugbu Tinola Martini (P150)
carries a rather peculiar name but is award-winning and will remind you of the chicken soup for the soul. If you want a little twist on your coffee, it comes spiked in the form of
Espresso Martini (P150)
. I'm a vodka person so I'm glad they have it in the menu
(P120-P175)
. Cocktails and Apertif are offered to the feel-good de-stressing crowd while Hennessy and Remy Martin are also made available for the hard drinkers. For the smokers and wannabes, the smoke fruit-flavored tobacco on the
Shisha (P300)
goes well with any alcoholic beverage.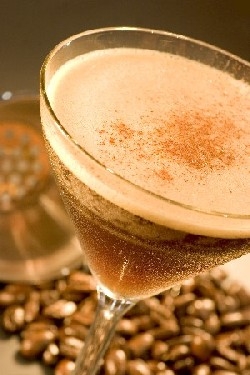 CUP OF COFFEE FOR THE SOUL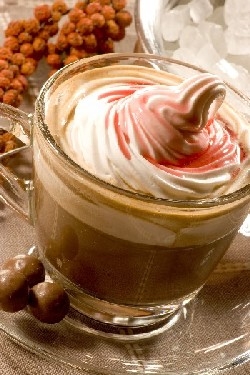 A little tipsy from those drinks? You need not step out of Larry's to get the cup of coffee as they offer a great selection of beverages that can wake up the soul. Try the
White Chocolate Mocha (P110)
, and when you do, start by tasting a spoonful of the whipped cream topping before mixing. The cream is sweet and good as it is and is the perfect sneak peak of how great the rest of the coffee-dessert drink will be. Aside from this, Larry's offers a wide selection of coffee concoctions, milk shakes, teas, and the Café Adriatico classic
Chocolate Eh!® (P90)
.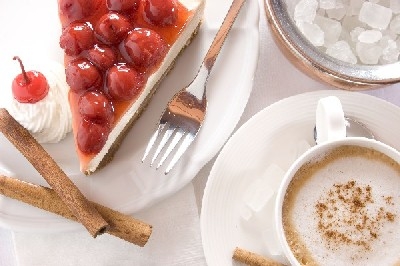 Larry's Café & Bar offers its clients an all-in-one concept which allows you to enjoy a restaurant, coffee shop, lounge and bar in one sitting. The dining experience is comfortable and comforting as the couches and interior setup are both enticing and very relaxing, making you want to come back, week after week. Larry's Cafe & Bar is proof that there's no need for loud music and disco lights to enjoy a night out with friends, and that an establishment can have panache without the noisy fanfare.
Contact Details:
Larry's Café & Bar
G/F Serendra, Bonifacio High Street
Bonifactio Global City, Taguig
Tel No. (02) 856-0526