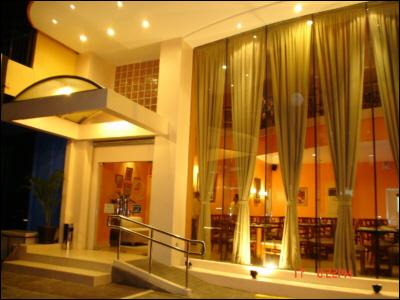 The distinction of
Queens
' cuisine is as rich and diverse as Asia's civilization and as sophisticated and unique as its use of herbs and spices. Queens is one of the few restaurants in the Metro that cater to the needs of vegetarians, with over 80 vegetarian dishes for those who are influenced by the longstanding and widespread practice, and a menu that lists up to 250 choices of entrees.
Ifumi Vegetarian Dish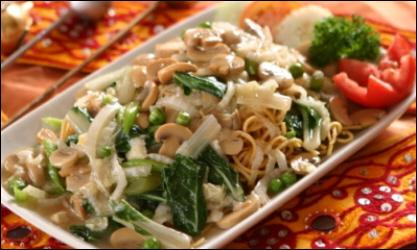 I was never a fan of Indonesian cuisine and had never tried Indian food until I stepped foot in this restaurant. Queens' word-of-mouth marketing piqued my interest then, and I was convinced to try it out. They say everyone who steps foot in an Indian restaurant should try
Papadum Masala
(
P105.00
, fried delicate thin crispy bread with special masala) as no meal would be complete without this starter. The
Samosa
, (deep fried golden brown puff pastry filled with spiced potatoes and peas or meat) is a crowd-favorite and comes in three variants:
vegetable (P80), chicken (P100), or mutton (P120)
. Indonesian-style BBQ with peanut sauce or
Satay
, is also served in Queens in two options:
Chicken (P260) or Vegetarian Chicken (P245)
.
Papadum Masala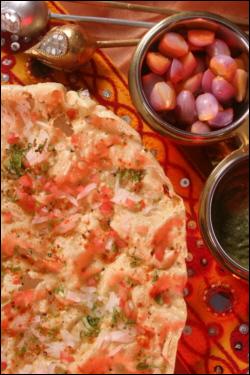 Satay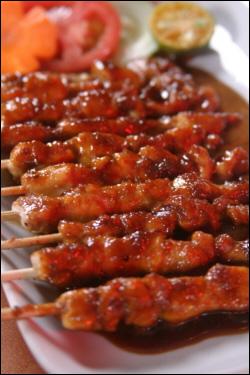 A number of Indian dishes – breads and main courses – are cooked in a tandoor, a large and cylindrical coal-fired clay oven. For Queens, the
Chicken Tandoori
, (
P310.00
, chicken marinated overnight in yogurt and freshly ground spices and grilled to perfection), is one of their most popular dishes cooked in the tandoor. Most appetizers and main courses go with the
Green Chutney
, sauce or dip made out of yogurt, spinach and coriander.
Relatively rich in spices, the perfect wash-down for the battling flavors would be the
Fruit Lassi
¸ (
P110.00
, lassi/yogurt blended with fresh mango or pineapple) and Queen's top secret dessert:
Cassata Ice Cream
(
P100.00
), a three-layer of ice cream with glazed fruit.
Fruit Lassi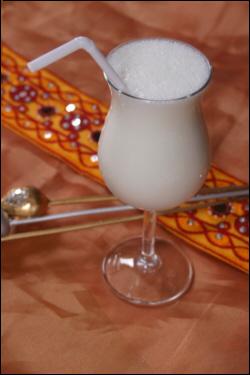 Pricey? I say average as spending P100.00-P350.00 per dish is value for money. What makes Queens successful is the delicious and sumptuous food, their tandem of young driven managers, courteous and responsive staff, and the skilled chefs who make Queens as authentic as it can be to the local, expat and tourist crowds alike.