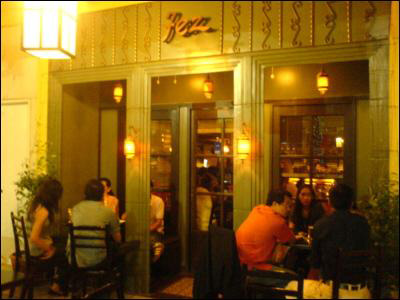 The desire to slow down after a long day at work drives young professionals to look for that perfect tranquil post, a comfortable place to unwind. Sometimes, a little deviation from the usual upscale and hyped-up clubs helps a lot in the level of de-stressing we owe ourselves. Inspired by the television show,
Cheers
,
Fez
(Moroccan for 'hat' or 'life'), the 40-square meter resto in Serendra, creates for its patrons an intimate place, one that's more than a resto-bar and very much like a home.
Not a lot of people know that the richness of Mediterranean philosophy is one derived from its appreciation of different cultures and civilizations. This is the same way of life Fez wants to impart on its patrons; it is a community resto-bar that is open to each and everyone from different walks of life - as long as what they're looking for is a place to slow down and spend a few hours of relaxation.
The Fez experience would not be complete without trying out their dish offerings - Mediterranean Fusion with a Moroccan twist. You are encouraged to start off with a light
Moroccan Vegetable Soup (P110)
, then proceed with a salad or appetizer such as
Belle Melage ala fez (P190)
and
Greek Sausages (P180)
. Every visitor should try out the Fez house specialty –
Grilled Lamb Chops with Mint curry (P460)
.
You can finish off your entree with an
Arabian Fruit Tart (P165)
. They have an extensive list of beverages so you're sure to find your favorite wine and cocktails to complete the meal.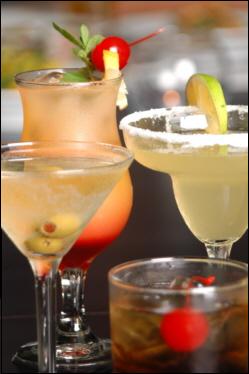 Culturally, Mediterraneans and Moroccans are known to be generous, friendly and hospitable, much like Filipinos. No wonder Fez's Mediterranean concept makes it an interesting and welcoming establishment in the metro. Proprietors, Glenn Yap, Rommel Marasigan, Richie Aquino, and Kenn Velasco, invite their clients, mostly young professionals, to have that "sense of ownership" with Fez. After only a couple of nights at Fez, the people dining at the next table become familiar faces - and perhaps sometimes even friends.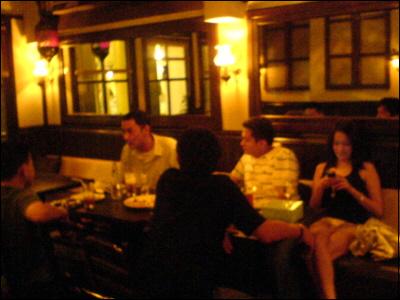 Whether it's a night-cap you want or a drink to start the night off, Fez will have something for everybody.