Ang Pagong at Ang Matsing Finally in Manila
posted on Mon, 15 Oct 2007 12:00 AM

Inspired by the comic strip drawn by our national hero Dr. Jose Rizal, made into a children's play by multi-Palanca winner J. Dennis Teodosio, with music composed by award winning musical director Jesse Lucas, and directed by Gantimpala Theater's artistic director Tony Espejo, 'Ang Pagong At Ang Matsing' is finally here in Manila for a limited engagement.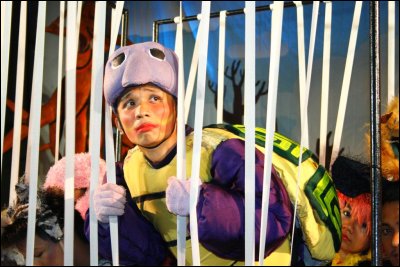 The original story of Ang Pagong at Ang Matsing" is about a Filipino animal tale about a gentle turtle and a wily monkey who plant halves of a banana tree. Thinking that the upper part with leaves would bear fruit soon, the greedy monkey plants the upper half but it withers. The turtle on the other hand, gets the ugly-looking lower portion with the roots, but it flourishes and soon is laden with fruits. Since the turtle cannot climb the tree to gather the fruits, the monkey volunteers to harvest them. However, he eats all the bananas while he is up on the tree, throwing the skin down on the tortoise. Angry, the turtle plants some pointed snails around the tree and hides under a coconut shell. The monkey comes down and gets his just desserts. Wounded, he searches and finds the turtle. As punishment, he gives the turtle two choices: to be pounded with a mortar or be thrown into the water. The clever tortoise chooses the mortar and deceives the monkey into thinking that he is afraid of drowning. The monkey throws the turtle in the water, where the latter soon surfaces laughing.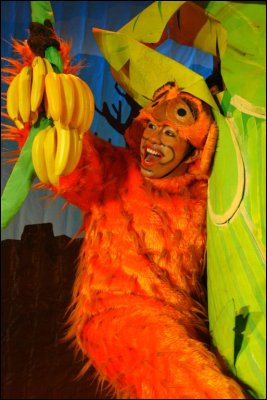 Now, director Espejo presents this 2K07 version as a musical that gives kids and the young at heart lessons about friendship, fairness, forgiveness, sharing, and laughter nature – all presented by singing and dancing humans that take on animal and plant qualities.




Michael King Urieta (Pagong), Francis Ong (Matsing), Meldea Flor Formacil (Suso, the best friend of Pagong) and Anthony Cruz (Tarsier, partner in crime of Matsing); Rommel Ponseca (Mango), Ronald Concepcion (Acacia), John Paolo Garcia (Mangrove), Rene Nisperos (Upper Banana Part) and Rommel Aratan (Lower Banana Part) are the main characters of this appealing extravaganza.

Bringing the colorful world of Ang Pagong at Ang Matsing to life are Joey Nombres (Lights Designer), Anthony Cruz (choreographer), Allain de Leon (assistant director), Jay-R Inocencio (stage manager) and Jorge Cabullo (production manager).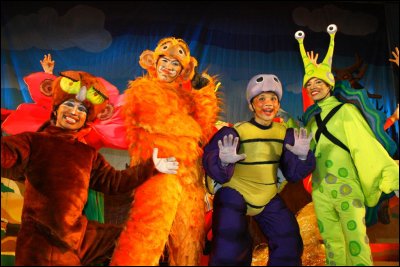 Fresh from its successful performances in Subic, Pampanga and Tarlac, this special Pearl Anniversary presentation will have a limited Manila run starting on October 18, Thursday 10am (sold-out)/2pm), October 24, 25 and 26, Wednesday, Thursday and Friday, 10am and 2pm.

Ang Pagong at Ang Matsing will also tour Cavite (SM Bacoor on November 28, 29 and 30), Cebu, Baguio and key provinces in Mindanao early next year.

A special public showing of the musicale billed Handog ng Gantimpala Para sa Kabataan ng Maynila is slated on December 1, 7p..m., at the Concert at the Park Open Air Auditorium in Luneta, Manila.

For more details regarding the Manila shows, please call the Gantimpala Marketing Office at 899-5745 or 896-3503; for the touring performances, dial the Gantimpala Production Office at 528-0603 04 536-5860 or write to: gantimpalaproduction@yahoo.com.ph